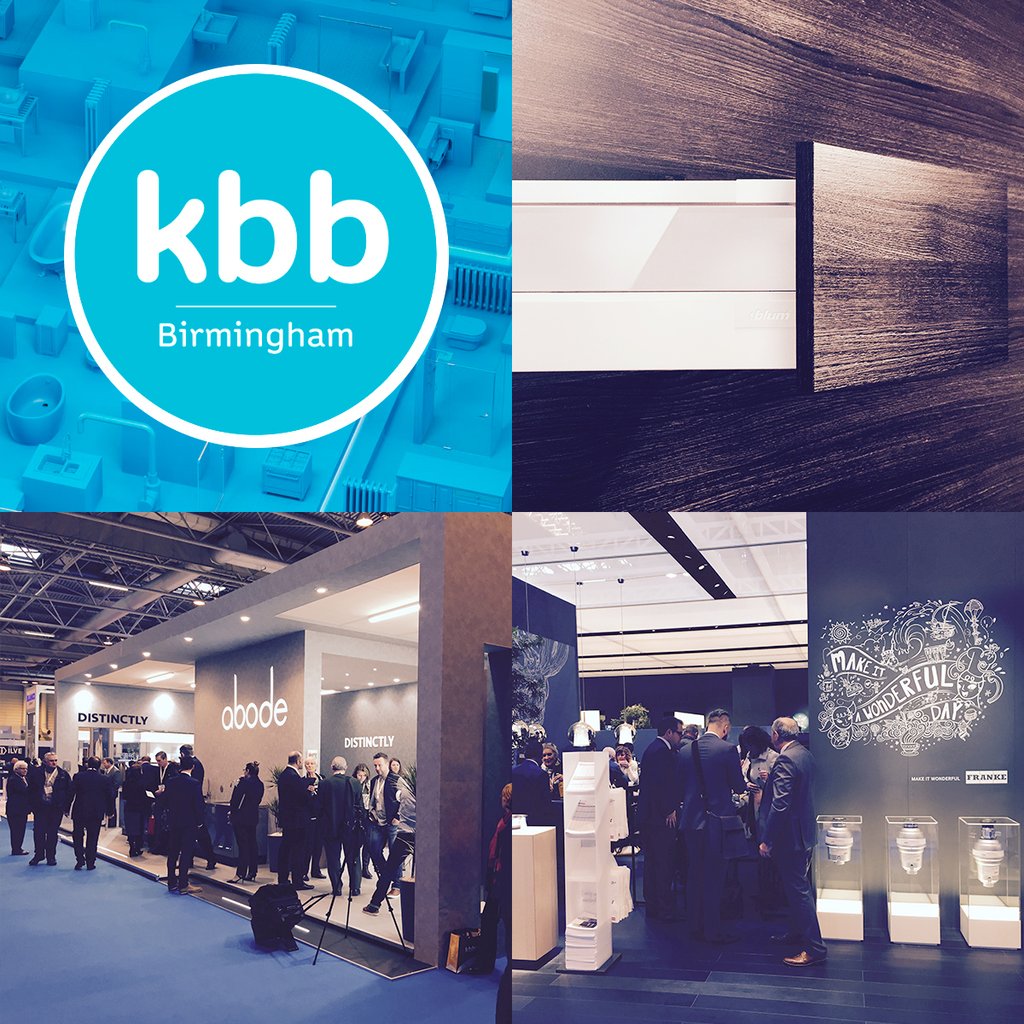 New creative ideas for Kitchen & Bedrooms direct from the best in the industry at the KBB show NEC Birmingham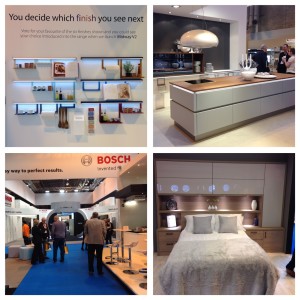 It's been a busy few weeks for the team here at Burke & Egan with lots of training, up-skilling and travelling to exhibitions.
Our team took a recent trip to the NEC in Birmingham for the KBB show. Despite the early start and the trip from Dublin we were inspired and re-engerised by all the new products and fantastic stands we visited. The exhibition space was filled with all aspects of kitchen, bedroom and bathroom design from the worktops to accessories right down to hinges and handles.
Our first port of call was to visit the Sensio stand for their latest and newest lighting technology. Things are moving fast for this company with products becoming more slim-lined and integrated with technology, they had everything from lights which change colour to the beat of the music being played on the latest must have gadget for your kitchen, the LED Bluetooth speaker light, to lights which can be controlled from your phone, to wireless phone charging accessories for kitchen or office work surfaces.
At the kitchen appliances stands we witnessed live cooking demonstrations using the latest technology of steam cooking as well as the latest technologies available in single ovens combi ovens & warming drawers across a wide range of appliance brands on display.
There were many companies displaying unique Wardrobes solutions from sliding to high gloss & more traditional styles all showcasing the best the industry has to offer for every taste & budget. We had a great time looking through all the wardrobe inserts and accessories & are looking forward to providing these for our new clients in the coming months.
Just before lunch we had booked in for a conference with Ffion Francis, Events Manager with Houzz. She briefed the audience on the what kitchen consumers are looking for in 2016, everything from top trends, budgets, renovation projects and  revealed  which gadgets topped the kitchen wish list.  Needless to say white and grey are the top colours of choice for kitchen units & we have to agree!
Franke had an amazing display of working taps and sinks and accessories. Also as part of their stand they had Ruth Hinks who is reigning World Chocolate Master who was making a lovely spread of brownies (which were delicious) Franke also had some of their new designs of taps on display and were welcoming feedback on the styles & colours. We're hoping our favorite will make the cut so we can share it with you!
All in all it was a great show with lots to see and we came away with lots of new ideas.  Remember to call into our showroom to view some of these new ideas and innovations in the coming weeks.