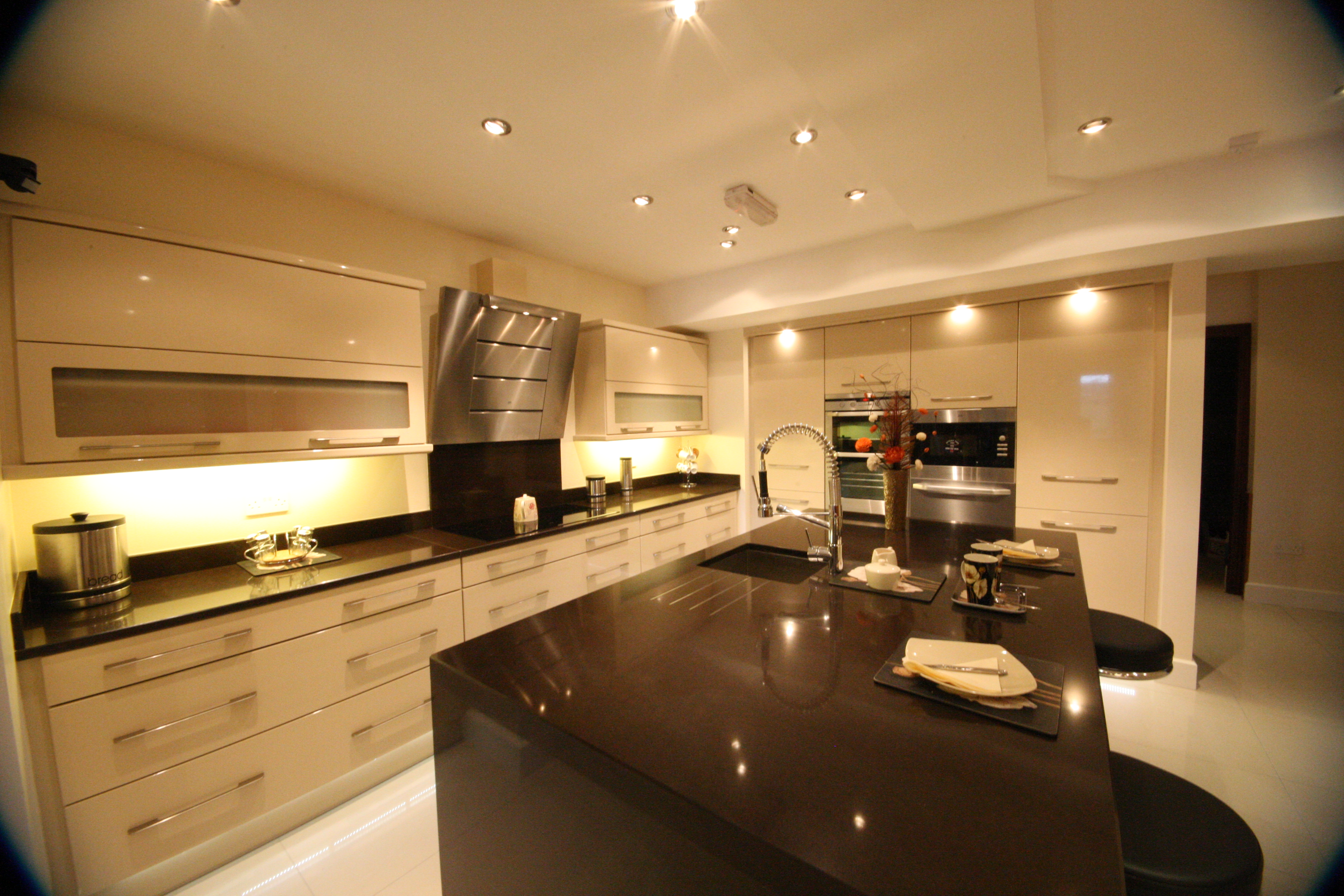 Modern High Gloss Kitchen gets a new home
As trends and styles in kitchen design are constantly changing we like to keep our showroom up to date. When a recent customer feel in love with a high gloss kitchen on display in our showroom they simply had to have it. So we started the task of re-housing it in their home.
Where do we begin I hear you ask. The first item on our  project list is dimensions, so we visited our customer in their home and took the measurements of the space. Next we drew the design in 3-D on our computer here at our showroom. Once the customer was happy with the layout our next task was to re-fit the display kitchen. We also added some additional units to maximise the space available.
The team here at Burke&Egan enjoyed working on this project and we think the end result looks fantastic.
By the way did I mention that we currently have a sale on our display kitchens and we are more than happy to help custom fit these to your home.
Contact us on : 065-708 4877 or email : karen@gek.ie