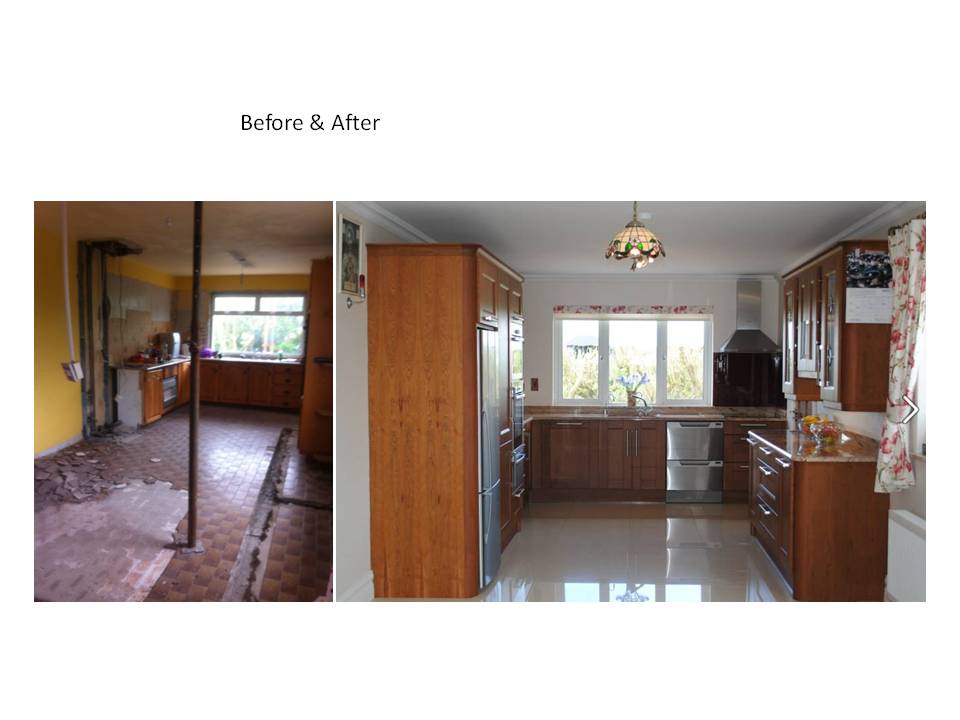 Before & After What a difference a kitchen can make!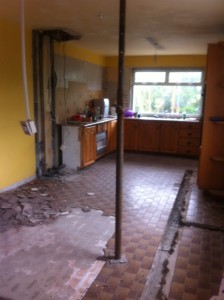 While doing this job we get to see many projects from the inception of an idea that out clients are dreaming of a new kitchen, right through to the end results of months of planning, designing, redesigning & perseverance to reach that goal of a renovated home complete with a new kitchen.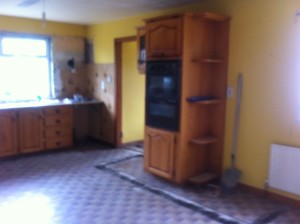 From time to time we have the pleasure of revisiting  homes that are  fully renovated complete with a new bespoke Burke & Egan kitchens, utilities, wardrobes & vanities. This is one such project that required a Solid Cherry kitchen, a full set of bedroom furniture & bespoke vanity unit to master bedroom en-suite. The images are during the construction phase of this kitchen, it was an older kitchen in a smaller space & in need of a revamp.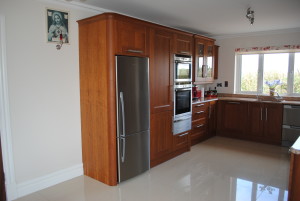 The end results though were worth the wait as the space now boasts a bright, open, functional but also pleasing to the eye, striking kitchen. With all mod cons such as an instant hot water tap, Neff appliances, fisher paykal dishwasher, pull out internal drawer larder & a place for everything & everything in its place.
This entire house was renovated from top to bottom, the owner Anne did a fabulous job of researching, locating, purchasing every item from the tiles for the roof the windows & doors right down to the many key pieces including amazing lighting. Here are some images of the Master Bedroom revamp complete with bespoke bed with storage, a large chest of drawers with a framed mirror, bedside lockers & headboard to match the wardrobe fitted to alcove. The matching vanity unit with a quartz worktop & under-mounted sink was an addition to a new en-suite allowing for some storage & a fabulous finished look.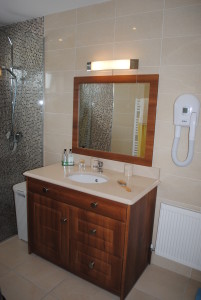 This house is now a very impressive home to live in with all of the comforts of a new build & much more. We were delighted to work with the owners on this project & wish them every happiness in what you can only call a new home!